We offer quality precision lathe chucks from most major chuck manufacturers. Our list of Manufacturers includes Atlas, Bison, Cushman, Gator, KCM, Pratt Burnerd, Strong, and TMX.

Manual and power actuated chucks are available in either semi-steel or forged steel chuck bodies with 2-Jaw, 3-jaw, 4-jaw and 6-jaw options.

Expert consultation is available upon request.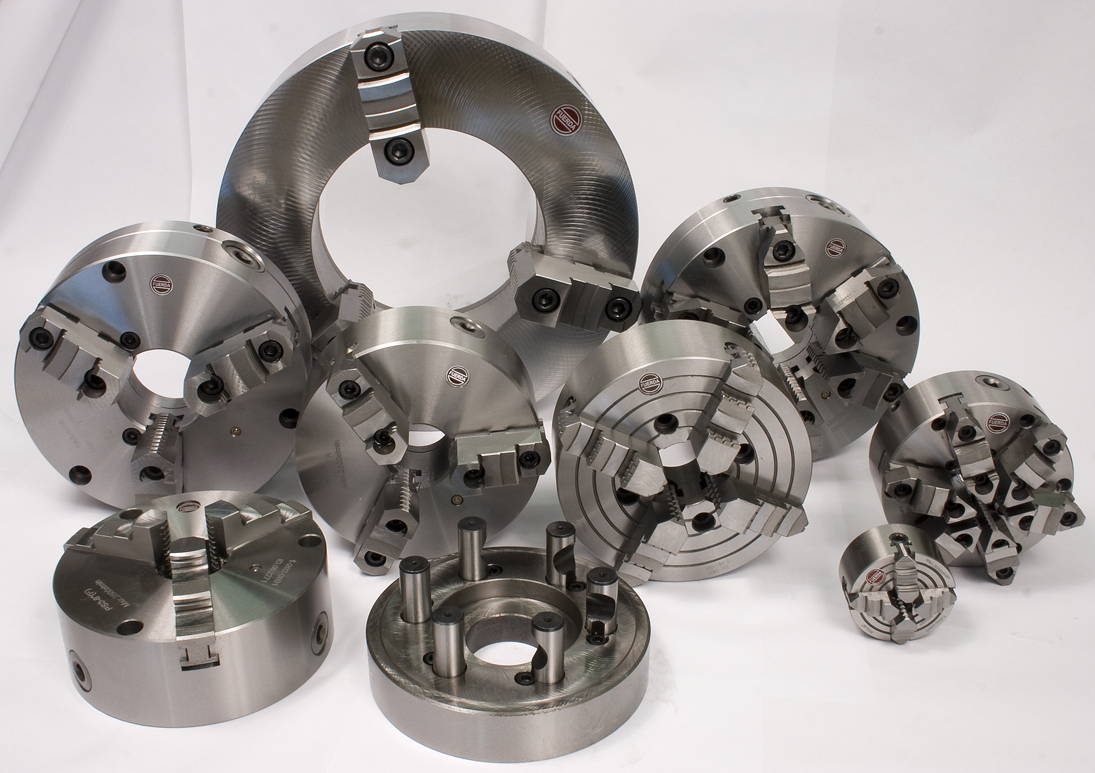 Gator Chucks Shown in Photo